NI Products
Advenxus is a Malaysia-based engineering service company established in 2012 providing cost-effective turnkey solutions and services to the electronics & electrical, semiconductor and manufacturing industries. We are in the business of system integration and known as system integrator (SI) in the industry.

Simple Solutions to Complex Challenges
NI's platform-based approach combines modular hardware and software to help you solve complex engineering challenges.


Data acquisition (DAQ) is the process of measuring an electrical or physical phenomenon such as voltage, current, temperature, pressure, or sound with a computer. A DAQ system consists of sensors, DAQ measurement hardware, and a computer with programmable software. Compared to traditional measurement systems, PC-based DAQ systems exploit the processing power, productivity, display, and connectivity capabilities of industry-standard computers providing a more powerful, flexible, and cost-effective measurement solution.

Read More on NI Data Acquisition


Instrument Control
Instrument Control is a PC-based approach that combines programmable software and hardware connectivity for automating measurement acquisition from third-party instrumentation. An instrument control system consists of instrumentation, connectivity hardware, and a computer with programmable software. Compared to traditional measurement systems, the combination of NI LabVIEW software, instrument drivers, and connectivity hardware is the most productive, flexible approach to automating third-party instrumentation.

Read More on NI Instrument Control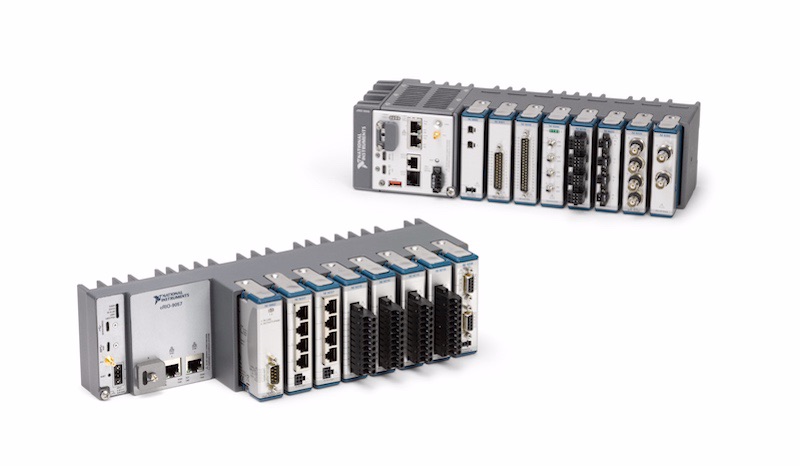 Embedded Control and Monitoring
With the pace of change continually accelerating and the pressure to do more with less increasing, new technologies are emerging faster than ever. Additionally, the cost and risk of creating high-quality embedded systems has become more expensive and many organizations are reaching their breaking point. Don't be one of them. Take advantage of National Instruments' comprehensive, integrated hardware and software platform to empower your team and focus on the engineering tasks that matter most.

Read More on NI Embedded Control & Monitoring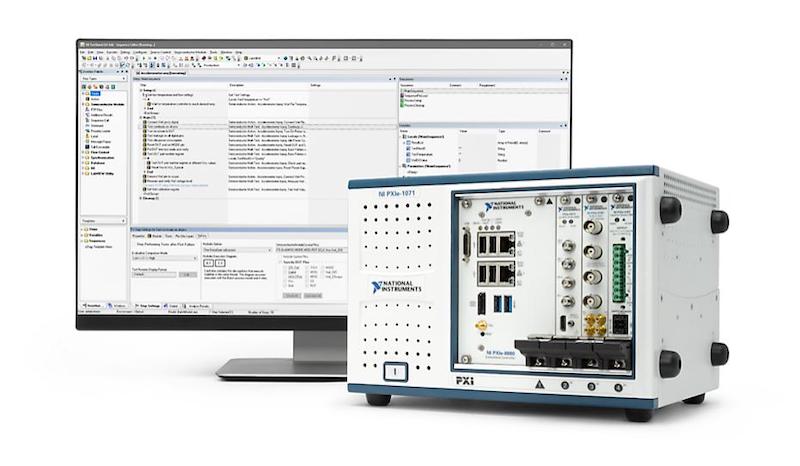 As device complexity increases, engineers must find ways to increase throughput and explore lower cost solutions. NI helps thousands of companies across industries build more effective automated test and measurement systems. With this approach, you can build test systems based on flexible hardware and scaleble software resulting in savings in capital equipment, system development, and maintenance costs while realizing faster test execution.

Read More on NI Automated Test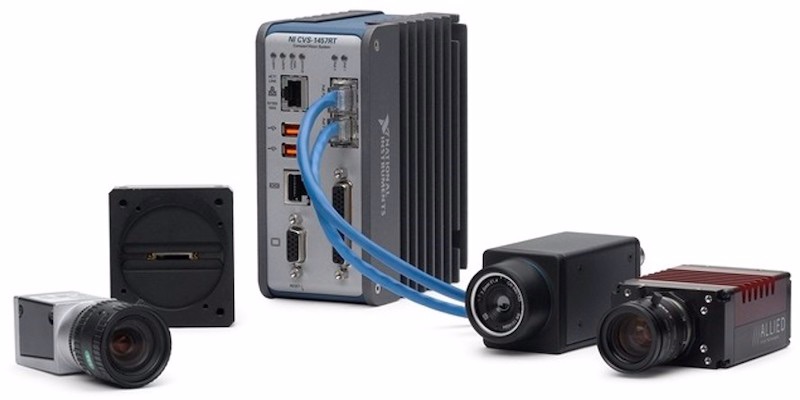 NI vision systems combine industrial camera connectivity and open communication in a rugged, fanless design, which is ideal for manufacturing environments. Choose between small Intel Atom-based NI Compact Vision Systems or high-performance multicore NI Embedded Vision Systems. Both provide options to acquire from multiple GigE Vision, IEEE 1394b, Base Camera Link, and/or USB cameras. NI vision systems also feature built-in I/O for triggering and synchronization between cameras and other system components.

Read More on NI Vision System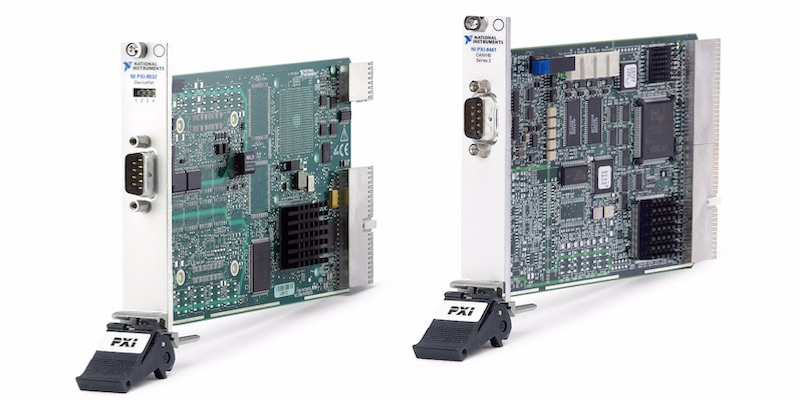 Communication Buses and Protocols
Whether you are communicating with devices such as process instruments, programmable logic controllers (PLCs), smart sensors, and single-loop controllers, or performing instrument control from your PC, National Instruments offers a variety of reliable and easy-to-use hardware and software tools to help you meet all your communication needs.

Read More on NI Communication Buses and Protocols